Summer camp Stoney Creek will explore the worlds of Jedi masters, Quidditch players, and… Steve? Join summer camp Stoney Creek as we explore the world of STEM using familiar themes and fun activities. Summer camp Stoney Creek will engage your camper's sense of wonder. At the same time, they learn skills in science, technology, engineering, and math. Reward your child's curiosity with summer camp Stoney Creek.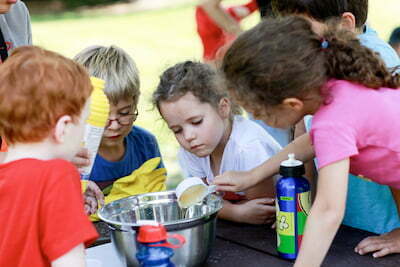 ---
---
Location Details
Tentative Dates: July 5 to August 27
Camp Type: Weekly Day Camp
Focus: Fun and Education in the STEM fields (science, technology, engineering and math)
Address: Location will be announced once health and safety site visits are conducted and protocols established for each specific location
Registration: Opens February 1, 2021
Cost: $220.00/week
Activities: Summer Camp Stoney Creek involves both hands-on and computer-based activities for double the STEM fun! Hands-on activities include engineering design challenges, science experiments, and coding and robotics programs featuring camper's favourite robots, Edisons, and Ozobots. This summer, campers are required to bring their own laptop or tablet to camp which they will use to code Edison robots and the new Micro:bit! Computer-based activities also utilize programs such as Scratch and Minecraft for campers to code, build, and further explore the wonderful world of STEM. Each week, activities follow one of four exciting themes including Star Wars, Harry Potter, Minecraft, and Superheroes! For more details on weeks, themes, and activities go to our Activities Page.
COVID-19: STEM Camp is preparing to operate in-person and virtual camps this summer. We have every reason to believe through our discussions with the Ontario Camps Association and their relationships within the Government of Ontario that summer day camps will proceed. In preparation for in-person camps, STEM Camp has prepared its Return to Camp Guidelines document (found on our FAQ page) which will be continuously updated as new health and safety regulations are announced. We have also introduced our No Risk Refund Policy to ensure families receive a full refund (also found on our FAQ page) in the unlikely event that Summer Camp Stoney Creek has to be cancelled. The health and safety of your children in our care will always be our primary concern.
---
You may also be interested in…
Are you an elementary school teacher in need of funding for a STEM project in your classroom? Check out our STEM Camp Foundation!